Kropsu: Finnish Baked Pancake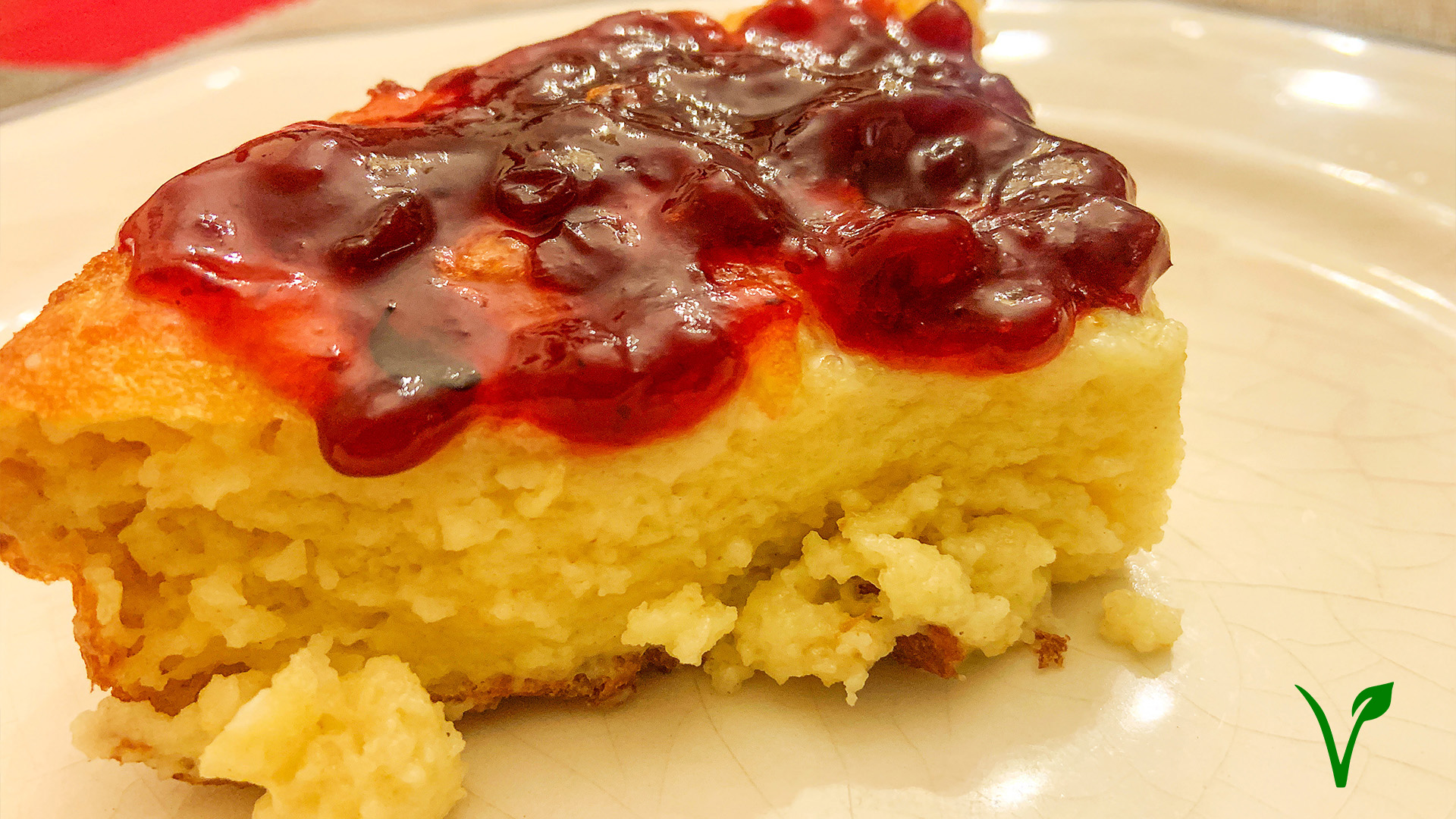 Ingredients:
½ cup (1 stick) unsalted butter
4 eggs
2 tablespoons sugar
½ teaspoon salt
2-½ cups whole milk
1-½ cups all-purpose flour
Toppings as desired: lingonberries, sausage, strawberries, other fruit, etc.
Powdered sugar (optional)
Preparation:
Place a heavy 9-by-13-inch pan in oven and preheat oven to 375 degrees. The pan needs to get very hot.
Add the stick of butter to the pan and let it melt in the oven.
While the butter is melting, break eggs into a bowl and add sugar and salt; whisk until blended.
Add milk alternately with the flour and stir.
Using heavy oven mitts, remove pan from oven and carefully pour melted butter into the flour mixture and stir, then pour the mixed batter into the hot pan and return pan to oven.
Bake for about 25-30 minutes or until the pancake puffs up and is nicely browned.
To serve, cut pancake into squares or just scoop up. Top with your favorite toppings such as cinnamon and sugar, berry sauce, syrup, or frish berries and serve immediately.
ADVERTISEMENT

Kropsu Nutrition Facts
Servings: 4
Calories:
445
Total Fat:
30 g
Saturated Fat:
18 g
Monounsaturated Fat:
8 g
Polyunsaturated Fat:
2 g
Trans Fat:
0 g
Cholesterol:
166 mg
Sodium:
5049 mg
Potassium:
217 mg
Total Carbohydrate:
34 g
Dietary Fiber:
1 g
Sugars:
13 g
Protein:
10 g
Vitamin A:
19%
Vitamin C:
0%
Calcium:
16%
Iron:
3%
Copyright © 1990 - 2022 John Hultgren Photography. John Hultgren Photography is a registered trademark.
All rights reserved. All photographs are registered with the United States Copyright Office and protected by international treaties. Photos may not be copied, reproduced, retransmitted, or archived without express permission.