Apple Cinnamon French Toast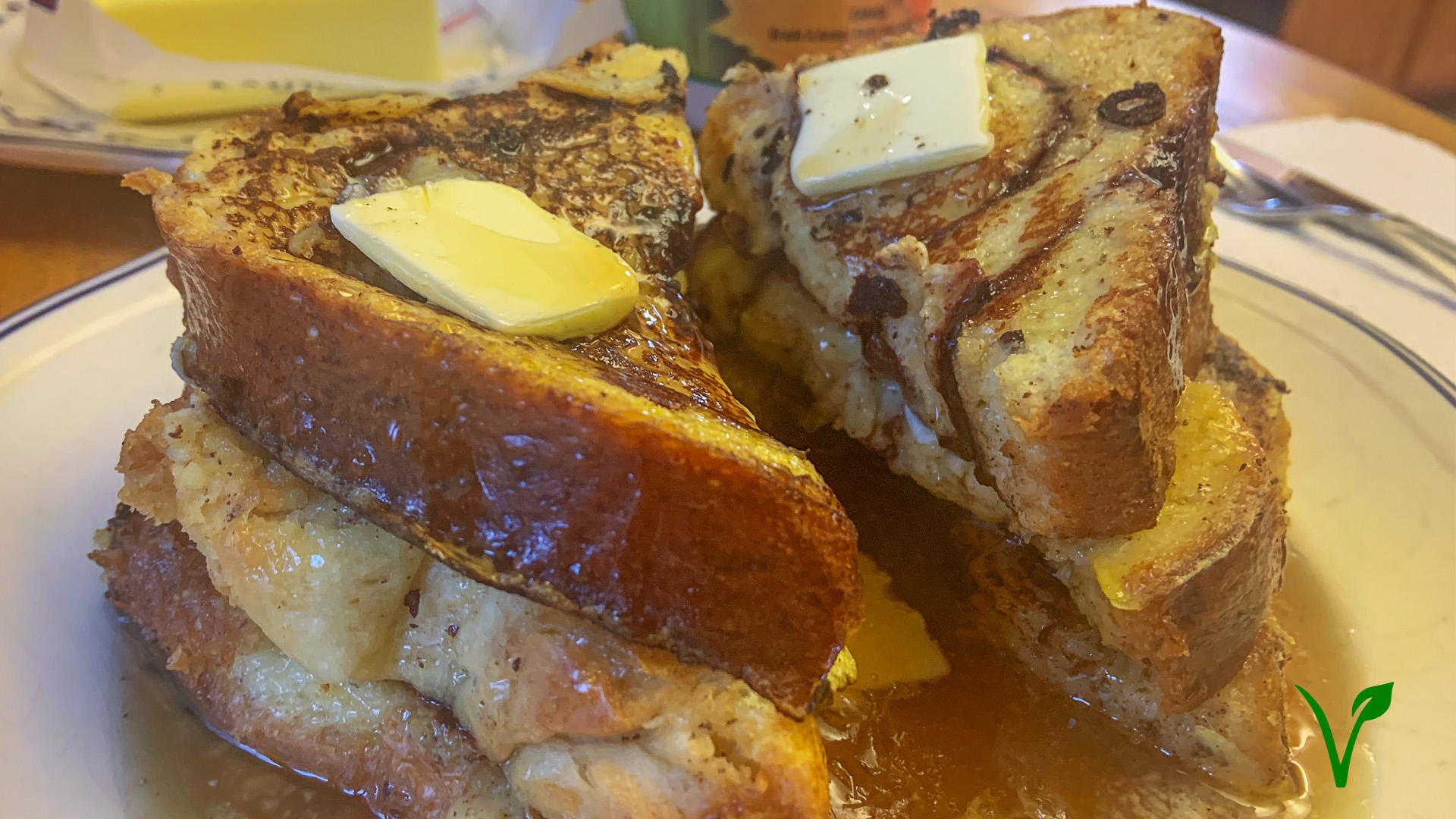 The dryness of the bread and the size of the slices will determine how much of the egg-milk mixture the slices soak up. If you're using store-bought bread, your slices will be thinner and you'll get more slices. Unlike white bread, stone-ground whole wheat has the body to stand up to a milk and egg bath without disintegrating. So there's no need to remember to dry out the bread beforehand as with regular French toast. Sourdough bread is also good and reduces the sweetness.
Ingredients:
For Apple Cinnamon Topping:
2 medium apples, peeled and sliced
¾ cup brown sugar
4 tablespoons butter
¼ teaspoon vanilla
½ teaspoon cinnamon
For French Toast:
4 1-inch thick slices of your favorite homemade bread
4 eggs
1 cup milk
¼ teaspoon cinnamon
Preparation:
For Apple Cinnamon Topping:
Add apple slices, brown sugar, and butter in a medium sauce pan.
Cook over medium high heat until brown sugar has dissolved and butter has melted.
Add vanilla and cinnamon and reduce heat to simmer, cook 6-8 minutes longer.
Remove from heat and allow to cool slightly and thicken while you prepare toast.
For French Toast:
Cut each slice of bread in half diagonally.
Dip bread in the batter made from a mixture of the eggs, milk and cinnamon. The bread slices should soak up all of the egg mixture.
Grill slowly in a greased skillet until the toast is golden brown on both sides.
Generously top toasts with apple-cinnamon mixture. Sprinkle with powdered sugar if desired.
ADVERTISEMENT